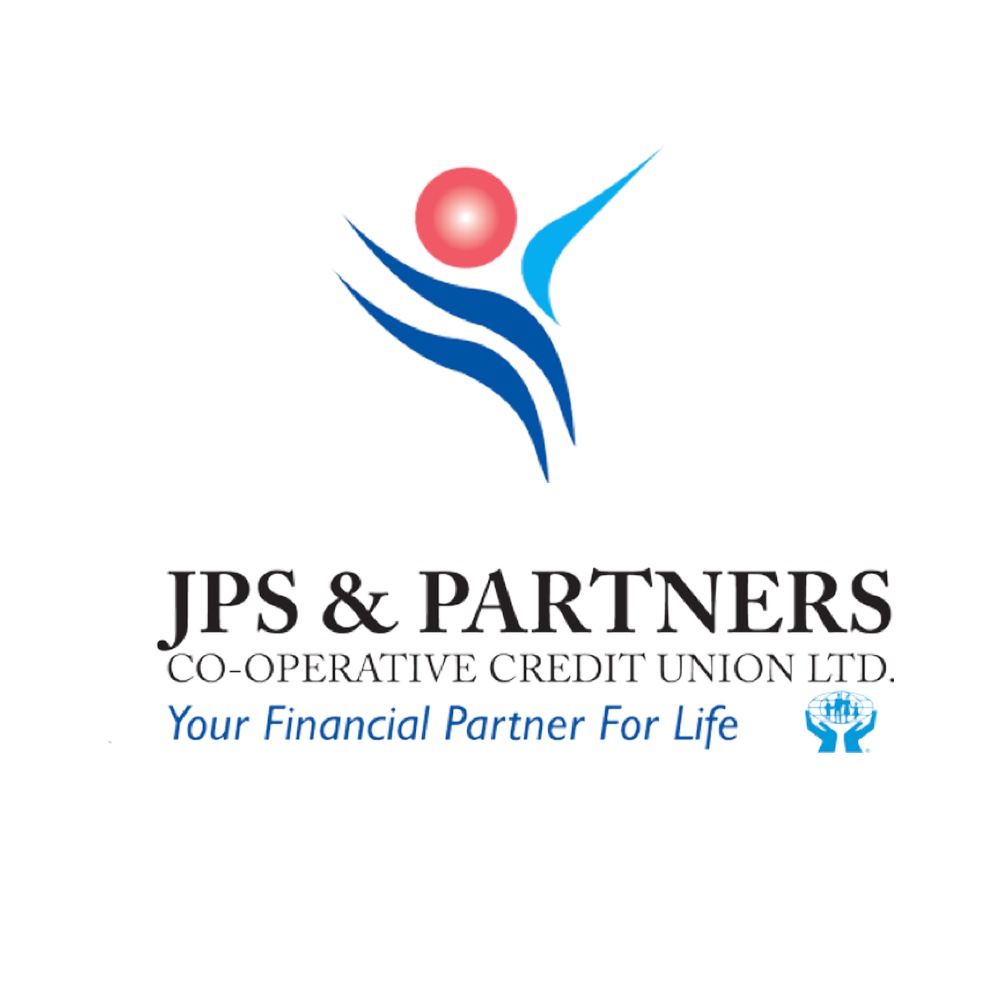 JPS & PARTNERS CO-OPERATIVE CREDIT UNION LIMITED
"Your Financial Partner for Life"
The JPS Employees Co-Operative Credit Union was born in March 1956 from a Provident Club which was run by JPS out of a genuine need to provide financial assistance to employees at reasonable rates of interest.
JPS & PARTNERS is a member of the Jamaica Co-operative Credit Union League, the trade association representing the interests of Credit Unions in Jamaica 
Click the links below to learn more about this amazing Credit union and its services:  
Who Can Join?
Employees of Jamaica Public Service Co. Ltd, Jamaica Energy Partners, West Kingston Energy Partners, Jamaica Private Power Company, National Energy Solutions Limited, Digicel, Jamaica, UC Rusal, Tax Administration Jamaica, other registered Societies as well as individual subscribers to electricity.
Ex-employees and pensioners of the listed entities
Corporate bodies with which the Credit Union has formed alliances.
Relatives (by birth, marriage or adoption) of members. Provided that any person admitted to membership has attained the age of 16 years.
---
How do I join?
Membership is easy just simply provided us with the following:
Completed Membership Application Form
Photo ID, i.e. Current Driver's Licence, Current National ID, or Current Passport.
Proof of address i.e. one of the following: a copy of your most recent Credit Card Statement, Utility Bills (JPS, NWC, Etc.), Cable Bill, or a Post-Marked Envelope.
Tax Registration Number
JA$2,000.00 minimum to open the account.
Head Office
65 3/4 Half Way Tree Road
Kingston 10,
Jamaica
Tel: 968-3700/968-1115
Fax: 968-5721
Monday to Friday: 8AM-3PM
Kirkvine
Kirkvine Works,
Manchester,
Jamaica
Tel: 961-7656
Monday to Friday: 8AM-3PM
Ewarton
Ewarton Works
St. Catherine,
Jamaica
Tel: 903-5081
Monday to Friday: 8AM-3PM
Ocean Boulevard
12 Ocean Boulevard
Office Centre Building Suite #19,
Kingston,
Jamaica
Tel: 967-9592/922-4376
Monday to Friday: 8AM-3PM