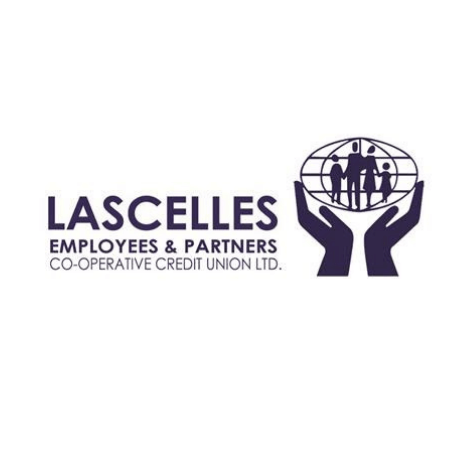 LASCELLES CO-OPERATIVE CREDIT UNION LIMITED 
"Your friendly financial institution of choice"
Lascelles Employees Co-operative Credit Union had their first meeting in June 1968, at 14 ½ Port Royal Street, Kingston, this was chaired by Mr. Mario Kirkcaldy who was later elected as its first President. It began with 50 members from Lascelles De Mercado & Company, Lascelles Shipping, Lascelles Distribution and Lascelles Merchandise. By October of the same year 194 members were on the register with new members from Western Terminals, Lascelles Laboratories, AJAS and Transportation Agencies. Over the years, LECCU has undergone a number of changes via mergers with other credit unions such as John Crook, Wray and Nephew and Carreras. Effective September 30, 2017 Nestle Credit Union also transferred its engagement to Lascelles Employees & Partners Co-op, thus further strengthening our capital, asset and membership base. 
LASCELLESCCU is a member of the Jamaica Co-operative Credit Union League, the trade association representing the interests of Credit Unions in Jamaica
Click the links below to learn more about this amazing Credit union and its services:
Who May Join?
Present and past employees of Lascelles Group of companies

Their immediate families to include spouse and children
Mondays – Fridays
8:30am – 3:00pm
Lascelles Employees & Partners Co-operative Credit Union
236 Spanish Town Road
Kingston 11, Jamaica
Lascelles Employees & Partners Co-operative Credit Union
Bybrook, Bog Walk
St. Catherine, Jamaica
Tel: 876 340-7070
876 923-5480
876 757-8967
876 758-7719
876 758-5401
876 758-8321
876 619-6667
876 619-6822
876 820-7851
876 774-5287