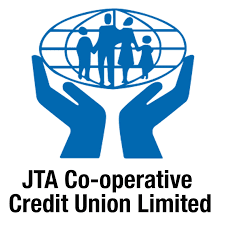 JTA CO-OPERATIVE CREDIT UNION LIMITED
"Serving Our members, Impacting Lives positively"
Mr. W. S. A. Johnson, a teacher at the Wait-A Bit School in Trelawny has the distinction of being the man to move the resolution to bring the JTA Credit Union into being. Mr. D. C. Gascoigne, a teacher at Kings All Age School in Westmoreland, seconded the motion at the Conference of the Jamaica Union of Teachers in January 1959.
The Credit Union was brought into being as a central unit designed to meet the needs of all teachers. In July 1959, the Credit Union began preliminary operations, and in October of the same year, the Jamaica Teachers' Association Co-operative Credit Union Limited was registered as a Credit Union under the Co-operative Society Act. 
JTACCU is a member of the Jamaica Co-operative Credit Union League, the trade association representing the interests of Credit Unions in Jamaica
Click the link below to learn more about this amazing Credit union and its services:
Who May Join?
Members of the Jamaica Teacher's Association including administrative and clerical personnel employed in an  educational institution recognized by the Ministry of Education. 

Employees of present and future Allied Groups of the Jamaica Teachers' Association.
APPLY ONLINE NOW
Head Office:
97a Church Street, Kingston
Call us at: 1 (876) 618-1706
Email Address: info@jtacreditunion.com