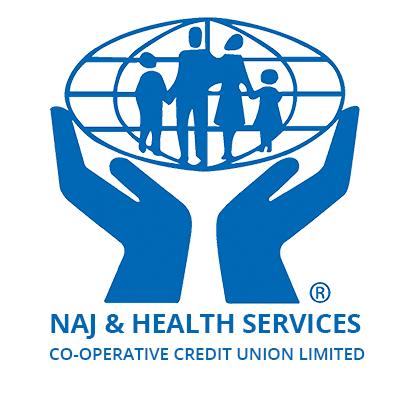 NAJ & HEALTH SERVICES CO-OPERATIVE CREDIT UNION LIMITED
"Helping you to realise your dreams"
In 1976, a group of nurses thought that if they pooled their resources and formed a Co-operative, they would be able to satisfy some of their economic needs. 
NAJCCU is a member of the Jamaica Co-operative Credit Union League, the trade association representing the interests of Credit Unions in Jamaica
Click the link below to learn more about this amazing Credit union and its services:
Who May Join?
Members and employees of the Nurses Association of Jamaica
Their families
Employees of NAJ Co-operative Credit Union Ltd.
6 Trevennion Park Road
Kingston 5
Jamaica
…………………………
Phone: (876) 929-0070
Email: naj@najhsccu.com
Website: https://www.najhsccu.com/